Screenshots of a test version of Google Messages have appeared on the Reddit portal, revealing the new features of the application. Both of them are already familiar to users of other instant messengers and will soon become available in the standard Android program.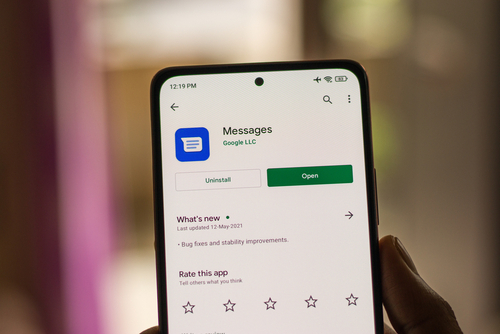 The find was shared by tech blogger Mishaal Rahman, a former editor of XDA-Developers. The first change in the insider build of the application was the appearance of a full-fledged user profile page, similar to Telegram, WhatsApp and other popular instant messengers. In addition to a photo, you can add a name and email address there.
Judging by the screenshot, there is no profile privacy setting feature in the assembly, but Google is expected to add such a feature in the future. The "Contact Update Notifications" switch will allow the user to receive notifications about changes to saved contact profiles. And the function "Notifications about found new contacts" will notify you about the appearance of people from the phone book in the messenger.
In addition, a message status indicator will be added to the application: one dot when sent, two when delivered, and three when read by the recipient. NIX Solutions notes that it is still unknown when these innovations will be added to the stable version of the application.