Most of us got acquainted with AR filters on Instagram, although they appeared almost six years ago in the then unpopular social network Snapchat. Remember how many of your adult acquaintances posted videos in masks of dogs and bunnies?
And although this phenomenon was perceived ambiguously then, today AR filters have become a part of our communication and a powerful marketing tool capable of pumping launched campaigns.
It may seem that AR has simultaneously taken over all existing social networks, but this technology has been gradually introduced over the past five years. The origins of AR filters on social media is Snapchat, which introduced AR in 2015. Then, two years later, Instagram will have an AR feature in Stories, and another year later, this feature will infiltrate Facebook. The now popular TikTok added an AR feature just this year.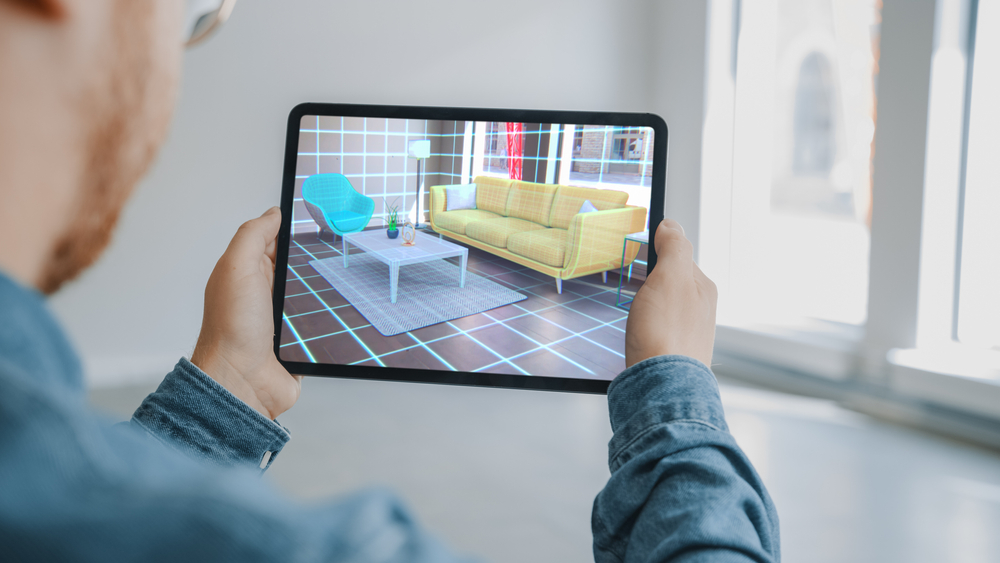 In terms of functionality, these platforms are generally similar. AR masks involve the imposition of effects and objects (including animated), with which the described developed products of four social networks do an excellent job.
The key differences lie not only in the quality of the implementation of such a technology (namely, the quality of the content, the absence of bugs and occlusivity), but also in the possibilities of interactivity and tracking of various parts of the body and human gestures. You should also pay attention to the quality and the possibility of replacing the scene.
In order to get a more complete understanding of each platform, we consider it necessary to turn to the cases of using AR in each of the named social networks. This way we can illustrate not only the functionality, but also the marketing effect.
Snapchat
By 2017, the Snapchat team had created over 3,000 AR filters and masks, and by December of that year, the Lens Studio custom AR effects platform was released.
The app has an average total monthly audience of 218 million users, with over 180 million users interacting with augmented reality content every day in Q2 2020. On average, each user spends 30 minutes on the platform, and more than 75% use AR features on a daily basis.
As we can see, augmented reality is relevant and in demand, and now more and more brands are using AR masks and filters in their communication using Snapchat.
PapaJohn's
Organizations often run campaigns during significant events for their target audiences to gain greater reach and efficiency. PapaJohn's is a prime example: they launched their Valentine's Day AR mask. The pizza package had a code printed on it that would take the user to Snapchat and try the heart-shaped pizza filter.
Thanks to the ability to order pizza while trying on the mask, the process of encouraging users to buy has been greatly simplified, as a result of which the company has achieved the following:
a quarter of the people who followed the link in the AR mask ordered pizza;
6% increase in advertising awareness.
Gucci
By tracking different body parts, Snapchat allows you to try on some of your clothing. So, in June 2020, Gucci launched a virtual try-on of branded sneakers on Snapchat, as a result of which users could try on 4 pairs of shoes.
Unfortunately, the companies did not share the results of their campaigns, but given the growing popularity of try-on mechanics (76% of consumers would already buy more products if they were offered the try-before-you-buy function), we can expect that such filters based on social platforms will become more relevant and effective.
L'Oreal
Popular social platforms also enable brands to attract the attention they need when launching new products and promoting them in the marketplace, notes NIX Solutions. For example, L'Oreal ran a campaign in Germany aimed at high engagement of the target audience prior to the launch of new Men Expert products. AR filter taught how to use new brand products.
Based on the results of promotion:
more than 1.1 million users have used an AR mask or got a snap with a photo or video of this mask;
the average time of interaction with the mask is 31.7 seconds.
Snapchat videos and filters were also launched, which collectively led to growth:
in brand preference by 6%;
brand awareness by 6%.
Polo Ralph Lauren
The Polo Ralph Lauren brand also added interactive elements, which allowed users to try on several outfits.
This campaign was also implemented in conjunction with the launch of the game on the web, and as a result, we observed:
average time of interaction with content is 24 seconds;
19% growth in website sales;
7.3% increase in advertising awareness.
Facebook and Instagram
It should be noted right away that augmented reality on Instagram and Facebook is implemented and created using one software. In this regard, the functionality of SparkAR will be similar for these social networks, however, the audience is different, so we will consider separately examples of using AR filters and masks on Instagram and Facebook.
The Instagram mobile app, originally launched in 2010, was purchased by Facebook in 2012, and added augmented reality later than Snapchat in 2017. However, great opportunities for implementing your own masks and filters appeared with this platform with the release of SparkAR, a product that allows you to independently develop augmented reality effects and masks for Facebook and Instagram.
Comparing Snapchat and Instagram, the second app has a much smaller history of augmented reality adoption, but many experts believe that Instagram will radically change the AR market and this transformation has already begun.
Let's look at some interesting cases of using AR filters on Instagram.
In preparation for the premiere of the third season of the West World series in Russia, an AR-mask based on the series was created for the Amediateka service, which identified whether you are a robot or a person.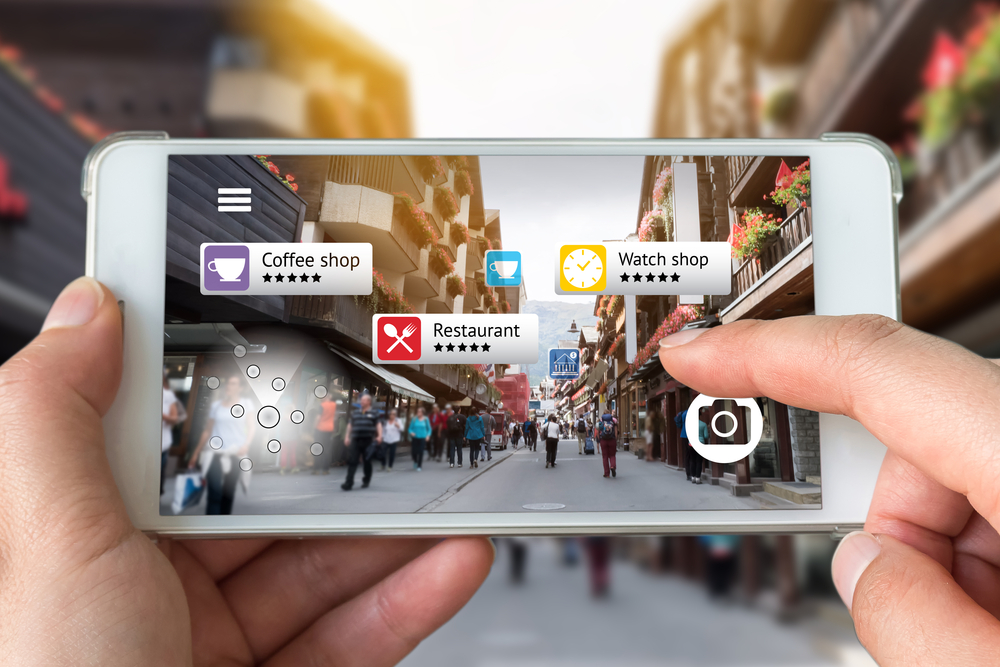 This mask was also promoted by several relevant bloggers who tried on the mask and shared it in stories. As a result, the campaign collected more than 540,000 views and 1,208 clicks on the link that led to the Amediateka service and gave a promotional code to purchase a subscription.
Instagram also provides the ability to interact with the audience. For example, by tracking how many times people blink, the AR mask allowed you to play the adaptation of Flappy Bird right in stories mode, record videos and share them.
The developed effect has collected over 1 billion views (355 million views in camera mode and 663 million views of recorded stories).
Some brands have also introduced interactive games. For example, Uber Eats India ran a campaign in which from December 19 to 24, users could play a game of stories: they had to lead the Uber Eats delivery driver through the city, blinking at the sight of green buildings, and each blink added one point to the user. The one who collected the most points for the entire campaign period received free food for the whole year with a limit of $ 1,500.
In total, more than a million people have played the game, which proves the virality of such interactive filters.
Facebook
Speaking about a platform like Facebook, we must understand that the target audience and reach of such a social network is quite specific: most of them are represented by people aged 25-34.
Essentially a social media pioneer (it was founded in 2004), Facebook launched the first AR features in Messenger in 2018. With the release of SparkAR, all the possibilities of augmented reality have become more accessible to brands, and therefore many companies began to implement AR with the launch of this integrated product for Instagram and Facebook.
The format of AR filters and masks on Facebook differs slightly from Instagram in that they are usually integrated not into stories, but into the news feed as promoted content and ads. Despite this, such AR implementations are quite effective, which is confirmed by a considerable number of examples.
AirBaltic launched a similar mask that could be launched directly from Facebook feed. It showed the users exactly where they should go on a trip next time.
As a result of the campaign, 2.6 times more conversions were achieved in comparison with conventional advertising, a 2-fold decrease in the cost of ad recall, and the ad itself came out 4.7 times more profitable compared to ads aimed at increasing brand awareness in 2019.
Many cosmetics companies and brands also use AR ads and integrate try-before-you-buy mechanics into it. We Make-up, an Italian online cosmetics retailer, launched a lipstick fitting that could be accessed from tape to camera mode.
As a result of this immersive experience, the following have been achieved:
28% increase in purchases;
53% higher CTR;
13% increase in ad recall;
7.9% increase in brand recall;
the average time of interaction with the mask is 38 seconds.
Another interesting example of implementing AR filters and masks in communication is the experience of Ubisoft. To raise awareness and encourage purchasing Assassin's Creed Origins, they launched a Facebook mask that dressed users in authentic costumes for the game before launch.
The success of such a mask was not long in coming:
in the UK, ad memorability has doubled;
in Germany, the awareness of the game increased by 1.46 times and the desire to purchase the game increased by 2.35 times.
TikTok
TikTok is a service for creating and viewing short videos that was launched in 2016, but only entered the international market in 2018 and is currently one of the most downloaded apps in the world.
However, the augmented reality feature was only added in May 2020, which, when compared with other social platforms with a rich experience of AR filters and masks, makes TikTok less competitive. Be that as it may, already in June the TikTok for business page was launched, and a partnership with PopLar was announced for more active AR adoption.
At this stage, there are not many examples on the market that clearly show the effectiveness of AR masks in TikTok with business metrics, but some brands have already started implementing them in test mode. For example, the brands like Coca-Cola, Pepsi and Fanta are trying this format to reach their target audience on TikTok.
Conclusions
Augmented reality has already become an integral part of many social media campaigns. This format allows you to exceed the indicators of the usual, traditional forms of communication.
And if earlier AR was seen as the icing on the cake or entertainment, today it is an effective addition to the main advertising campaign, especially since social networks are doing everything they can to make the AR experience as comfortable and interactive as possible.
In the context of the lockdown, AR has become not only an image visual tool, but also a functional sales and marketing tool that allows you to increase conversion, recognition, reputation and consumer confidence in the company.