According to Internet Live Stats, there are now over 1.8 billion websites in the world. Most of them are hardly visited by users, but despite this, each of them affects the development of the web space and the formation of new Internet trends in software development in 2021. The IT industry is developing very quickly and every year something changes in it. New web standards are not always implemented immediately, so sometimes they change even before widespread distribution. In order to remain competitive in this market, it is necessary to constantly monitor all processes and, in general, to keep your eyes on the ball.
Development is largely backed by large companies that share their insights into promising growth options and their impact. Analyzing new methods and the latest development trends in the IT field, a list of the most important trends in 2021 was compiled.
TOP 7 trends and technologies to stay ahead of time
1. PWA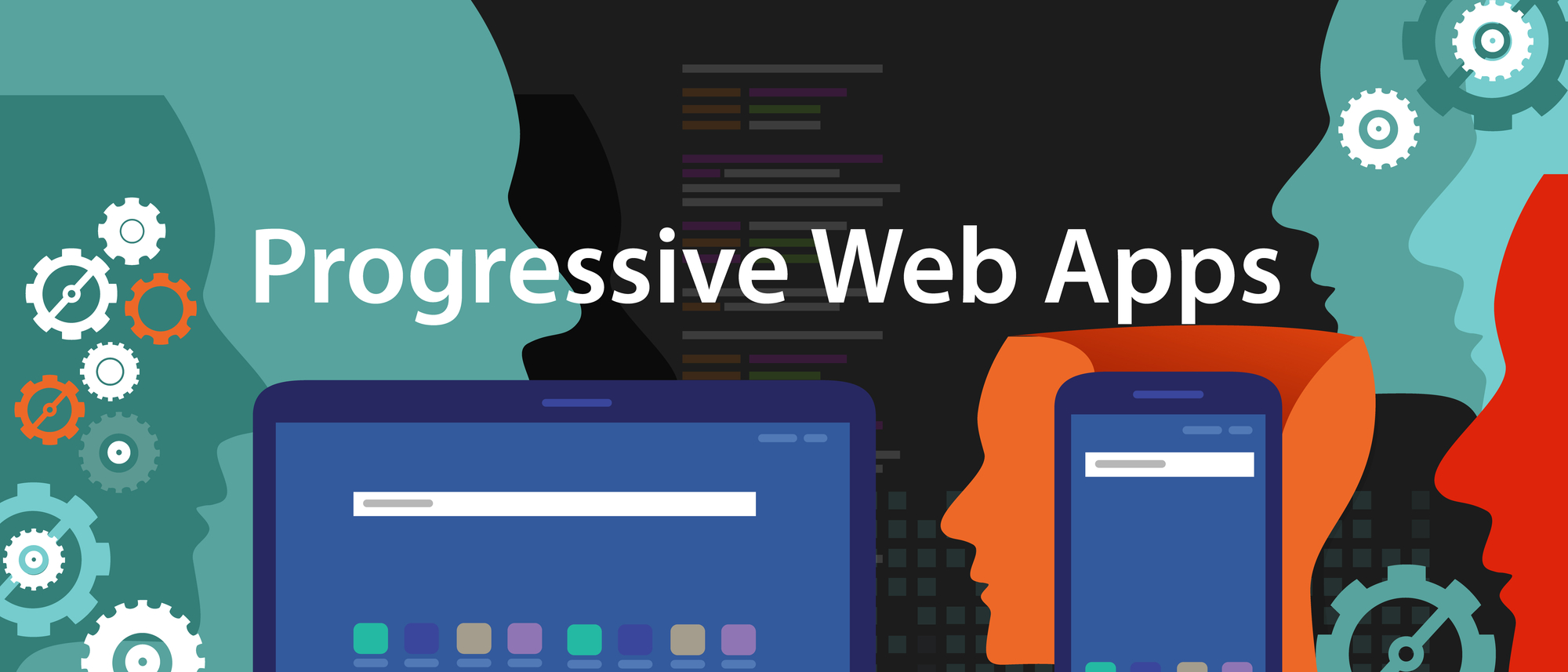 Progressive Web Application is a technology that allows you to download sites to your mobile device as a program.
The beauty of this method lies in creating a single site and maintaining it. It is no longer necessary to develop separate versions for different operating systems. The general audience does not even know how deeply and ubiquitous PWA has spread. On its basis (or as an addition to the basis) such large companies as:
AliExpress.

Forbes.

Tinder, etc.
PWA has many positive aspects. The development of such a progressive web application, as well as its support, requires 70% fewer resources than software for iOS or Android. The program can be placed directly on the official website, thereby avoiding the AppStore and Google Play stores, in which there is currently unreasonable competition (you have to spend hundreds of thousands of dollars on promotion).
PWA can work without an Internet connection, but it usually weighs no more than 1 MB and has more response than any site. You can send Push messages through it. Services of this type have access to the camera, microphone, geolocation. They also have almost no customer return costs.
Downsides to progressive apps are:
At this point, PWAs have a hard time communicating with Bluetooth and Touch ID.

Inability to send notifications to iOS clients who have chosen Safari as their base browser.
Services created on the basis of Progressive Web Application solve various problems, for example, simplify access to the company's products and services, allowing you to get it in just one click. A permanent desktop icon subconsciously affects brand recognition. All these factors allow the client to treat the company with great confidence and, therefore, to refer to it again.
Push notifications allow you to sell out certain product categories, increase your average check and save on promotions. When a client searches for something specific through your application, it deprives you of possible competition in search engines. The client gets closer, their requests and claims reach the developers faster, and they are instantly informed about the change in the status of the product, the receipt of the desired product or a discount on it.
2. AI, chat bots
Modern AI, also known as artificial intelligence, is capable of curating content. In most cases, the value of a website is determined by the information presented to users in a structured and easily digestible form. AI algorithms are taking over an increasing proportion of content management, replacing real human editors. With their help, the end consumers can get exactly what they need based on requests, as well as avoid uninteresting or unpleasant information. On the other hand, the procedure for creating content has not changed: the relevant data is equipped with keywords and phrases, written in a certain way and optimized for search engines.
Despite the algorithms and their effectiveness, they try to leave more freedom to clients. SEO content is promoted first, but when you customize your needs, you can achieve full control over the incoming information.
The interactivity of the web space has greatly increased due to the popularization of social networks and instant messengers. Users are highly spoiled by the Internet and prefer sites with chat bot support. They are being developed for different purposes and already have a huge variety. Their development and distribution is slowed down by the abundance of languages, optimization for which requires money and time.
Chatbots can be strengthened by professional copywriters who introduce personality traits and are able to support projects around the clock. This may not seem like a big deal, but for large projects such a structure may actually be a necessary parameter for life.
In all aspects of the application, chatbots offer various opportunities for implementation and development. They are finely programmed to perform all sorts of tasks, and can offer end-users help, advice, one-click communication with an operator, etc.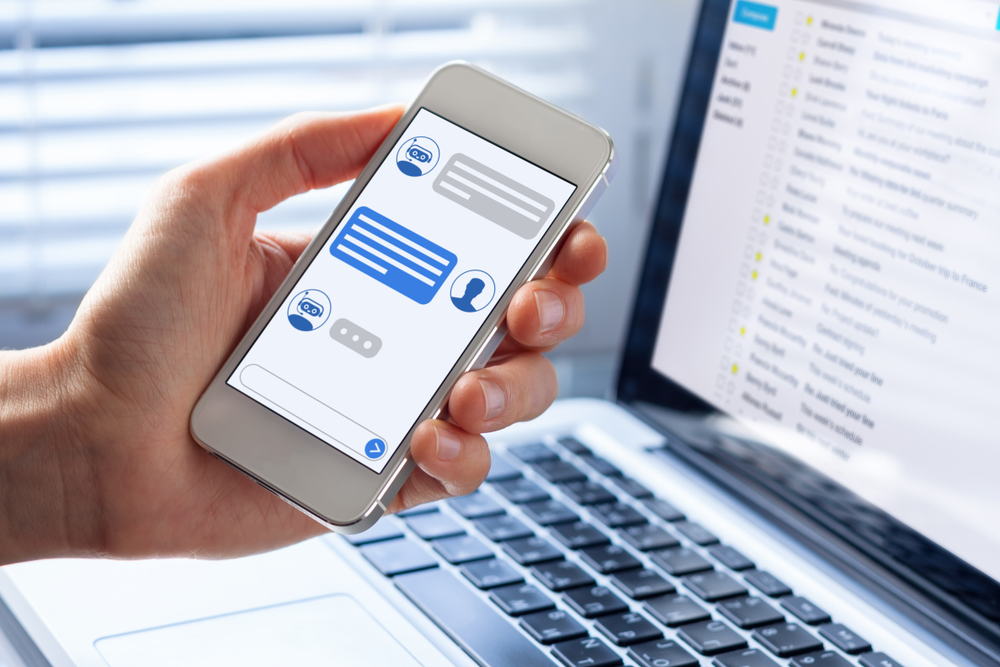 Replacing human intelligence with machines and devices is a relatively new technology that is exciting researchers. The simplest, but at the same time, remarkable feature of chat bots is the ability to replace a living specialist when it comes to simple questions. This reduces costs for companies and also makes it easier for the client to use the program.
Artificial Intelligences and Chatbots are 2021 trends that will take over the industry. AI is expected to handle approximately 15% of total support requests in the coming year and beyond. the trend will not fade into the background, but will continue to develop.
3. WebAssembly (Wasm)
During program development, performance degradation should not be allowed. The user experience is severely ruined by the slow operation. JavaScript has its strengths, but when it comes to large computing, it slows down a lot. This was the root cause for creating WebAssembly.
This technology makes it possible to compile the programming language code into bytecode right in the browser. Wasm allows you to create optional website features in various languages ​​without restricting JavaScript programmers. As a result, the application has a fast response and has a high performance indicator.
Benefits of WebAssembly:
Has no platform or programming language dependency.

Hardware does not affect performance.

Has a high safety threshold.

The code is executed relatively quickly.
The creators of Wasm sought to build a set of methods on three most important indicators: speed, compactness, cross-platform. These are the key aspects of web development right now. Besides these, there are other requirements:
Safety.

Convenience for developers.

Zero configuration, that is creation without third-party tools, just a browser and nothing more.
The technology turned out to be interesting, thanks to which the initiative was taken up by the developers of the most popular browsers, like Google, Mozilla, etc. Many companies got involved in the development of specifications.
4. Improved personalization
In the near future, services will know better than consumers what they want. Personalization of services allows you to show the most relevant products, content and services. Now it is implemented in social networks and the media, in large online stores, banking services, as well as in playlists, for example, Spotify. Despite the seemingly ubiquitous use, at the end of 2019, only 18% of applications for mobile devices boasted personalization. EMarketer research has shown that more than 35% of users want both sites and services to be more fine-tuned to their whims.
The relevance of content is provided by the accumulated data and analytical information. However, this is not all personalization. The developers want to devote special attention to the adaptive interface in 2021. It will be designed not for a segment of people with similar characteristics, but for a specific person, and will be formed for specific goals and objectives.
UX is the design of consumer experience. It has become a major aspect of web design's future. It is unlikely that this technology will be able to fully develop in 2021, but during this time, extremely important data and test results will be collected. Introducing UX to a web service is a costly and complex task that will require demographic research, audience definition, conceptual brand or store building.
5. Voice commands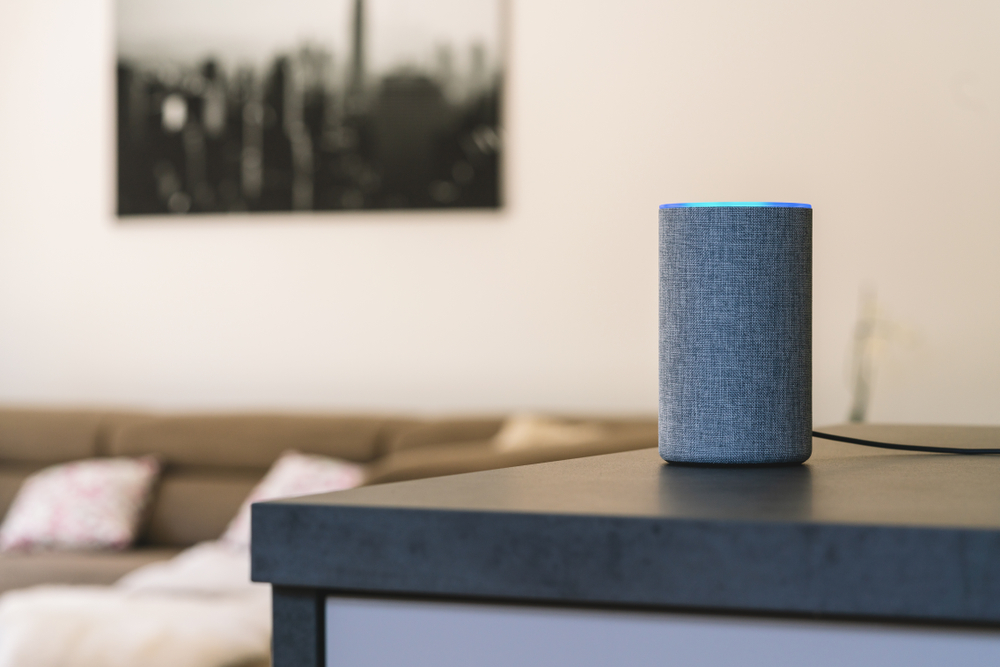 In 2021, voice interaction with options should not only spread, but reach a new qualitative level. Application developers seriously set out to create an "interface without an interface", completely eliminating the need to use fingers to enter messages and control the phone. The trend is promising, and its development should lead to a complete simplification of any menu.
Voice recognition software is the main part of voice search. It has been developing for quite some time, but the process is relatively slow. Examples of successful implementation of the method:
Google Assistant.

Alexa (Amazon).

Siri (Apple), etc.
Almost every electronic device developed over the past couple of years can hear you and perceive your speech. And speaking of them, phones, tablets, laptops immediately come to mind, but in fact, technologies for controlling a car with a voice or even a smart home are already being introduced. Such an abundance of "listeners" develops a reflex in the consumer. Now, on a subconscious level, those who like to use voice assistants want this option in every service without exception.
The need to waste time on entering banal commands is a thing of the past, because now you can quickly and clearly form a request orally and get all the necessary information. A very active development of this direction is expected.
6. Modular development
Experience from different fields can be applied to anything, including programming. Computer designers, for example, do not create devices for specific purposes, they produce different components, and users choose the most suitable combinations for their tasks. Thus, non-unique objects in the complex make up an ideal solution. The same goes for programming. There are libraries that save development time and provide templates for solving specific problems. Creating your own library is a laborious and often useless process, since it is easier to supplement an existing database than to reinvent the wheel from scratch.
A module is a functional and complete piece of program code that is universal for specific purposes. The interaction of modules does not imply changing the functions or parameters of each component.
The advantages of the model combination are:
High level of reliability.

Interchangeability of elements.

Fast development.

Simple performance testing.
Using modules during development does not simplify the code in any way, but rather minimizes the connections between the components. IoC – Inversion of Control – is a programming method that maximizes the isolation of code components from each other. This way, large projects are developed many times faster, thanks to the parallel work of different specialists, who may not rely on the results and decisions of colleagues, but perform their tasks.
There are three main methods for implementing modular programming:
Service. The office for the interaction of components is the common interface.

Factory. When developing a program code, a component is formed that combines the main features of most of the objects. This "factory" becomes not only a prototype for all modules.

Dependency injection. Each block has its own interface, thanks to which the interaction takes place.
The modular development method greatly increases the speed of work. Thanks to this, the specialists do not run out of motivation ahead of time and they manage to implement everything they planned at the start.
Modular programming in compliance with a clear structure and inversion of control allows us to solve three problems at once:
The code is provided with clear and simple functional separation. The source of the error can be quickly found and corrected without affecting other blocks.

Minimizing the number of connections + increasing the autonomy of components.

Management is subject to a clear hierarchy with an intuitive vertical inheritance. Thus, code reliability is achieved, testing becomes easier, and conclusions are detailed.
7. Security in the web space
More than 20 billion devices had access to the Internet in 2020. The personal data of almost all users are stored on the Internet, many of which can be used for fraud and blackmail. According to statistics, a cyber terrorist attack occurs every 39 seconds. They are more susceptible to small companies with normal financial turnover, but not owning personal security specialists. In 2019, online fraudsters generated over $2 trillion in illegal income.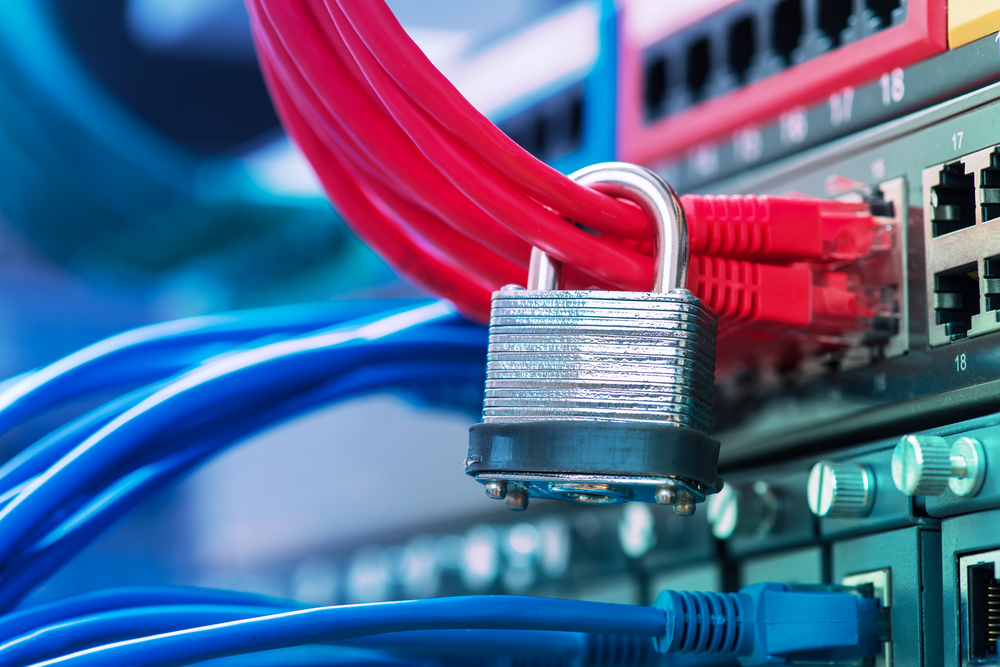 In connection with the dangers of cyberspace, at the moment, the direction of security in the network has become a particular priority. Not only criminals rob companies of huge amounts of money, but also hit the general economic environment. Therefore, all software developers try to think about data safety first. Compromising valuable data and assets of an enterprise, its reputation and risk to customers – this is not a complete list of possible crimes. Attacks are of different types, the list includes:
Phishing.

Compromise of corporate mail.

Password fraud.

DDoS attacks.

Ransomware services.

IoT attacks.

AI attacks.
Why you should give in to trends and try to stick to them
The Internet is an ever-evolving giant that does not have a centralized structure. Web development 10 years ago was much easier and required JS, HTML and CSS to create a website. Now, any web page is a complex code that combines various programming languages. They are completely dependent on the end user, and with the change in their requirements and desires, developers are forced to introduce new tools, technologies and methods of code formation. More and more new trends over the past few years have significantly changed the very approach to creating web applications, which is why programmers who are not keeping an eye on the situation are simply left out of work.
Do not forget that not every trend suits your goals and objectives. An adequate analysis of the situation and a competent decision are the key to successful developments that are relevant at all times. A quality user experience is the main and most important task of a web developer.
Humanity has reached the crest of the wave of introducing modern technologies into everyday life. If earlier gadgets were a means of entertainment, now IT is being introduced into various economic spheres. In any business sector, there are unlimited opportunities for raising the performance indicator. Experts say that already in 2025 the number of smart devices will increase several times.
NIX Solutions has a wealth of experience in finding web products. We create websites, help to attract attention to them, help to increase profits and find a suitable place for ourselves in the market. With our help, web development fully meets both your needs and modern trends in the field.